Last Updated: 06/22/2011
Selma and Pips 06/16/2011 07/15/2011
Getting bigger!!! Now weighing in at 5+ pounds!!. Aside from the nickname "Hell Hounds", ew now sometimes call them "Hap" and "Hazard"!! They still have the INCREDIBLE bursts of, all out, activity. When they are on a "tear" you had better stand aside!! They will run you over!!
Selma is the, mostly, black cat. She was the "runt" of the litter. They are litter mates. Selma has pretty much lost the "halo" of LONG fur, though you can still see in some of the pictures!! Pips has a lot more white, including a "SKUNK" stripe down her back! As she got older she decided that playing, and sleeping, in the tissue box wasn't enough, she pushed onto the floor and removed all the tissues! She's now to big to fit inside the box.
They both LOVE boxes!!! Put a new box down and they go sit and attack!! Pips has a couple of favorite, for now, toys that she carries all over the house. She has an orange "mouse" that we will find upstairs, downstairs, and in their dry food bowl! I removed it from the bowl one time and threw back into the family room. A couple of hours later it was back in the bowl!
Both cats go in and out both flaps!! Pips likes to run through the flap! When she is coming in you hear a thud and see her skid sideways across the floor!
Many of these pictures have had their "Brightness" and "Contrast" adjusted to make it easier to see what is going on.
The size, maximum 600 pixels wide, and resolution has been changed on all of these pictures to speed loading and allow 2 side by side on a standard screen.
---
Bottom of Page
Pics 1 & 2
Pics 3 & 4
Pics 5 & 6
Pics 7 & 8
Pics 9 & 10
Pics 11 & 12
Pics 13 & 14
Pics 15 & 16
Pics 17 & 18
Pics 19 & 20
Pics 21 & 22
Pics 23 & 24
Pics 25 & 26
Pics 27 & 28
Pics 29 & 30
Pics 31 & 32
Pics 33 & 34
Pics 35 & 36
Pics 37 & 38
Pics 39 & 40
Pics 41 & 42
Pics 43 & 44
Pics 45 & 46
Pics 47 & 48
Pics 49 & 50
Pics 51 & 52
Pics 53 & 54
Pics 55 & 56
Pics 57 & 58
Pics 59 & 60
Pics 61 & 62
Pics 63 & 64
Pics 65 & 66
Pics 67 & 68
Pics 69 & 70
Top of Page
---
Pictures #1 & #2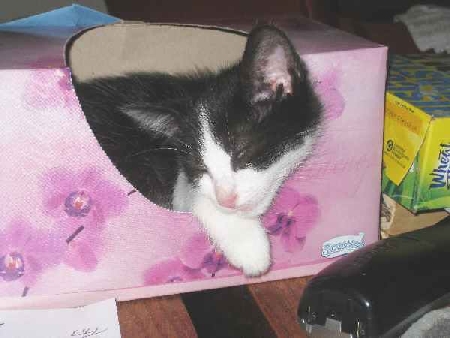 Click for High Resolution Copy of Picture #1 Click for High Resolution Copy of Picture #2
Pictures #3 & #4
Click for High Resolution Copy of Picture #3 Click for High Resolution Copy of Picture #4
Pictures #5 & #6
Click for High Resolution Copy of Picture #5 Click for High Resolution Copy of Picture #6
Pictures #7 & #8
Click for High Resolution Copy of Picture #7 Click for High Resolution Copy of Picture #8
Pictures #9 & #10
Click for High Resolution Copy of Picture #9 Click for High Resolution Copy of Picture #10
Pictures #11 & #12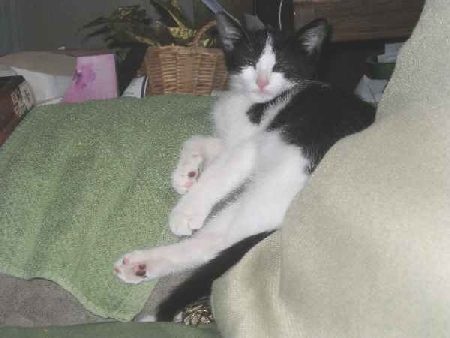 Click for High Resolution Copy of Picture #11 Click for High Resolution Copy of Picture #12
Pictures #13 & #14
Click for High Resolution Copy of Picture #13 Click for High Resolution Copy of Picture #14
Pictures #15 & #16
Click for High Resolution Copy of Picture #15 Click for High Resolution Copy of Picture #16
Pictures #17 & #18
Click for High Resolution Copy of Picture #17 Click for High Resolution Copy of Picture #18
Pictures #19 & #20
Click for High Resolution Copy of Picture #19 Click for High Resolution Copy of Picture #20
Pictures #21 & #22
Click for High Resolution Copy of Picture #21 Click for High Resolution Copy of Picture #22
Pictures #23 & #24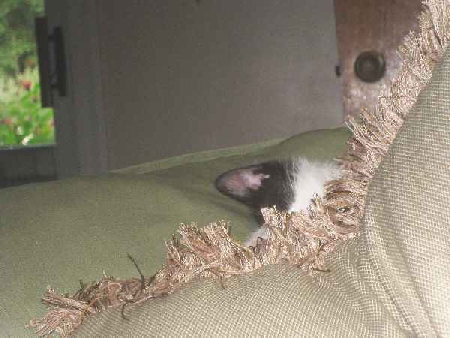 Click for High Resolution Copy of Picture #23 Click for High Resolution Copy of Picture #24
Pictures #25 & #26
Click for High Resolution Copy of Picture #25 Click for High Resolution Copy of Picture #26
Pictures #27 & #28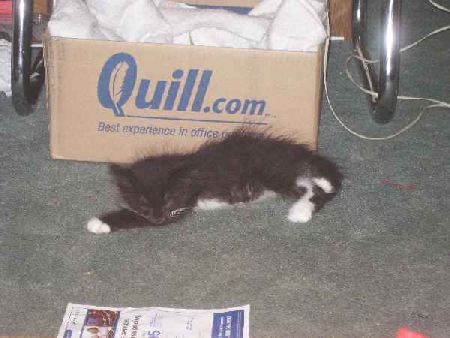 Click for High Resolution Copy of Picture #27 Click for High Resolution Copy of Picture #28
Pictures #29 & #30
Click for High Resolution Copy of Picture #29 Click for High Resolution Copy of Picture #30
Pictures #31 & #32
Click for High Resolution Copy of Picture #31 Click for High Resolution Copy of Picture #32
Pictures #33 & #34
Click for High Resolution Copy of Picture #33 Click for High Resolution Copy of Picture #34
Pictures #35 & #36
Click for High Resolution Copy of Picture #35 Click for High Resolution Copy of Picture #36
Pictures #37 & #38
Click for High Resolution Copy of Picture #37 Click for High Resolution Copy of Picture #38
Pictures #39 & #40
Click for High Resolution Copy of Picture #39 Click for High Resolution Copy of Picture #40
Pictures #41 & #42
Click for High Resolution Copy of Picture #41 Click for High Resolution Copy of Picture #42
Pictures #43 & #44
Click for High Resolution Copy of Picture #43 Click for High Resolution Copy of Picture #44
Pictures #45 & #46
Click for High Resolution Copy of Picture #45 Click for High Resolution Copy of Picture #46
Pictures #47 & #48
Click for High Resolution Copy of Picture #47 Click for High Resolution Copy of Picture #48
Pictures #49 & #50
Click for High Resolution Copy of Picture #49 Click for High Resolution Copy of Picture #50
Pictures #51 & #52
Click for High Resolution Copy of Picture #51 Click for High Resolution Copy of Picture #52
Pictures #53 & #54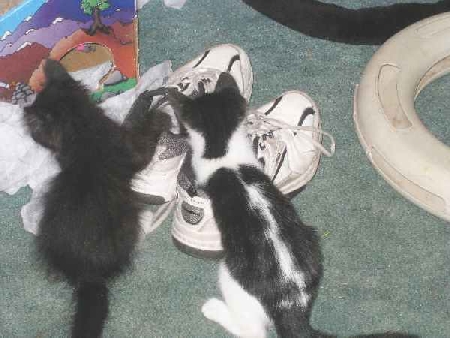 Click for High Resolution Copy of Picture #53 Click for High Resolution Copy of Picture #54
Pictures #55 & #56
Click for High Resolution Copy of Picture #55 Click for High Resolution Copy of Picture #56
Pictures #57 & #58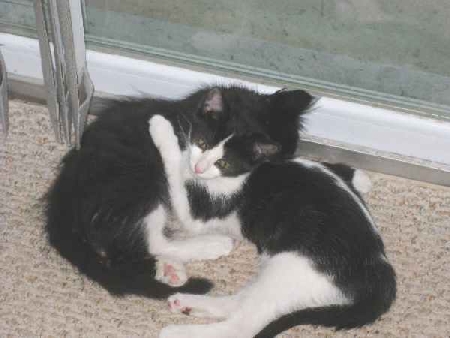 Click for High Resolution Copy of Picture #57 Click for High Resolution Copy of Picture #58
Pictures #59 & #60
Click for High Resolution Copy of Picture #59 Click for High Resolution Copy of Picture #60
Pictures #61 & #62
Click for High Resolution Copy of Picture #61 Click for High Resolution Copy of Picture #62
Pictures #63 & #64
Click for High Resolution Copy of Picture #63 Click for High Resolution Copy of Picture #64
Pictures #65 & #66
Click for High Resolution Copy of Picture #65 Click for High Resolution Copy of Picture #66
Pictures #67 & #68
Click for High Resolution Copy of Picture #67 Click for High Resolution Copy of Picture #68
Pictures #69 & #70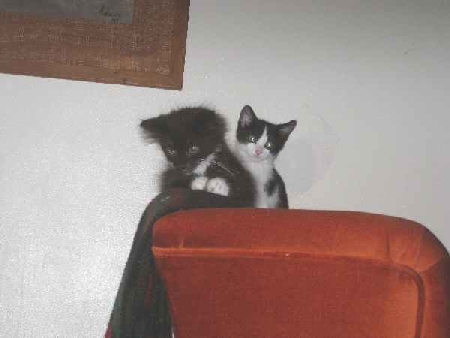 Click for High Resolution Copy of Picture #69 Click for High Resolution Copy of Picture #70
---
Bottom of Page
Pics 1 & 2
Pics 3 & 4
Pics 5 & 6
Pics 7 & 8
Pics 9 & 10
Pics 11 & 12
Pics 13 & 14
Pics 15 & 16
Pics 17 & 18
Pics 19 & 20
Pics 21 & 22
Pics 23 & 24
Pics 25 & 26
Pics 27 & 28
Pics 29 & 30
Pics 31 & 32
Pics 33 & 34
Pics 35 & 36
Pics 37 & 38
Pics 39 & 40
Pics 41 & 42
Pics 43 & 44
Pics 45 & 46
Pics 47 & 48
Pics 49 & 50
Pics 51 & 52
Pics 53 & 54
Pics 55 & 56
Pics 57 & 58
Pics 59 & 60
Pics 61 & 62
Pics 63 & 64
Pics 65 & 66
Pics 67 & 68
Pics 69 & 70
Top of Page
---